At Lorac Vizslas, we breed for puppies how have easy to live with and train temperament that are structural correct based on the AKC Vizsla Breed Standard who can still do what they were originally bred for if the new owner desires - hunt. We adhere to the Vizsla Club of America Code of Ethics and only breed dogs that are OFA certified as clear of hip dysplasia as well as any other know genetic defect. Our puppies are raised in the home where they receive socialization from adults a well as children. We temperament test our puppies at 7 weeks of age prior to allowing them to go to their new homes at 8 weeks of age.

LITTER BORN MARCH 19, 2019
3 females & 3 males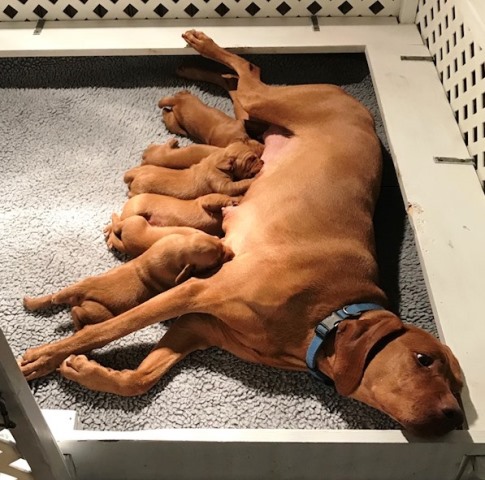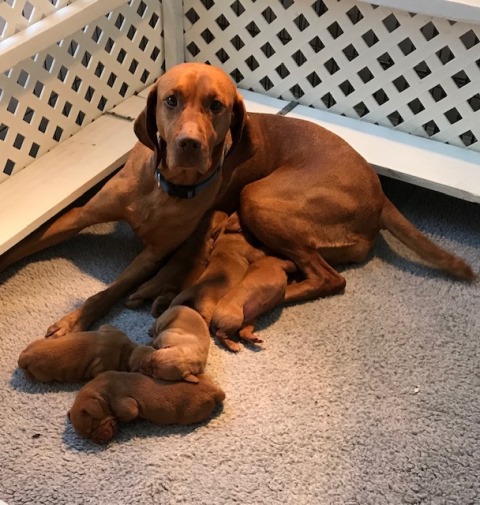 Sired by:
BISS, VCA AOM, GCHG, CH LORAC'S CAP'N JACK SPARROW "JACK"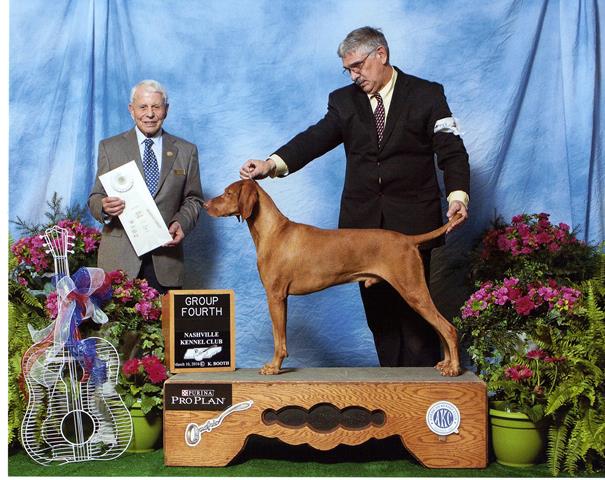 BORN TO:
CH LORAC'S CMF TENNESSEE WALTZ "ABBEY"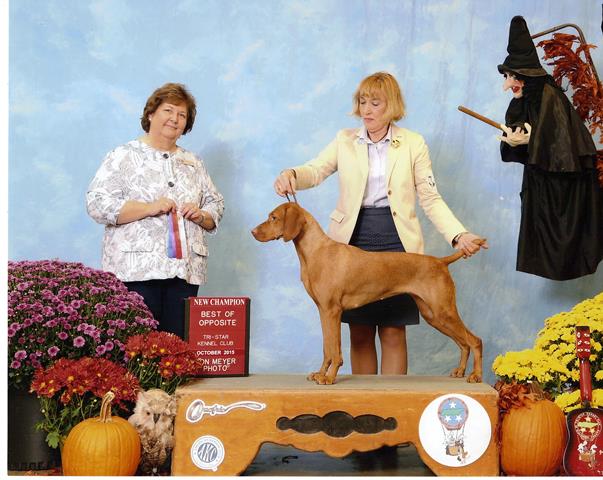 UPCOMING LITTER - APRIL 24, 2019
(Confirmed by ultrasound)
Sired by:
BISS, VCA AOM, GCHG, CH LORAC'S CAP'N JACK SPARROW
"JACK"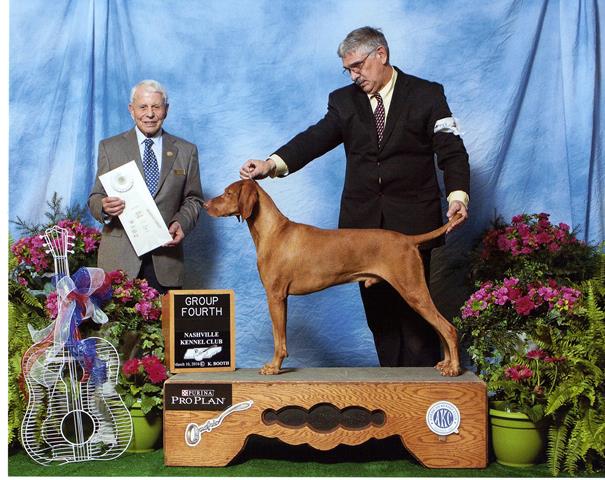 BRED TO:
GCH, CH LORAC CMF SOMMER'S PIECE OF MY HEART
"JANIS'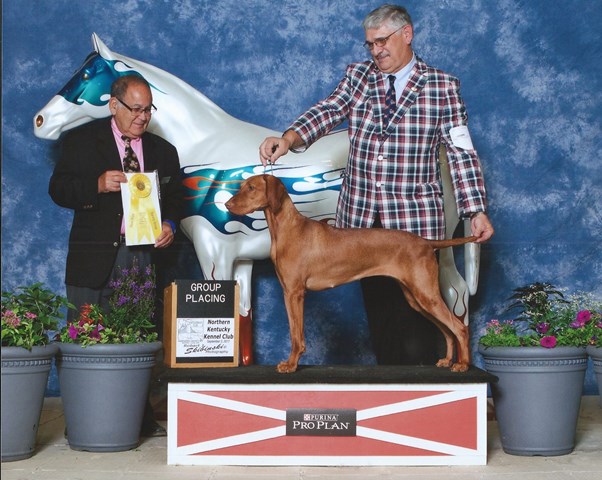 PLANNED LITTER FOR SPRING 2019

MULTI BISS, GCHG BERKCOR'S WRECKING CREW
"CREW"
(CH WINDOR'S SILVER CHARM X GCH MARRICK LET THE GOOD TIMES ROLL CGCA)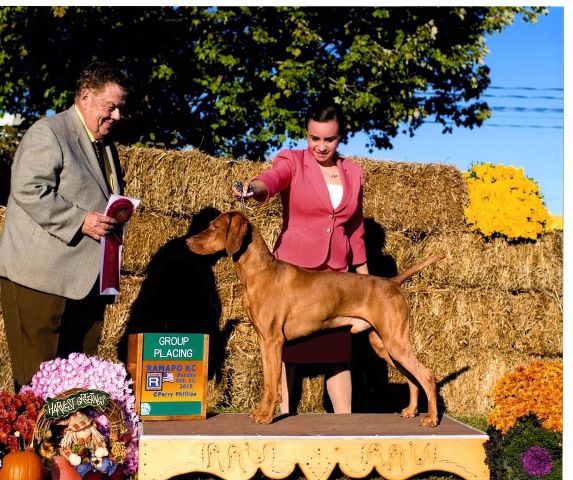 Will Be Bred to:
GCH LORAC CMF SMOKY MOUNTAIN TAPESTRY
"ZURI"
(CH Lorac CMF Hart's DeLeitz, R.N. "Desi" x GCH Lorac's Devilish Diva "Ziva")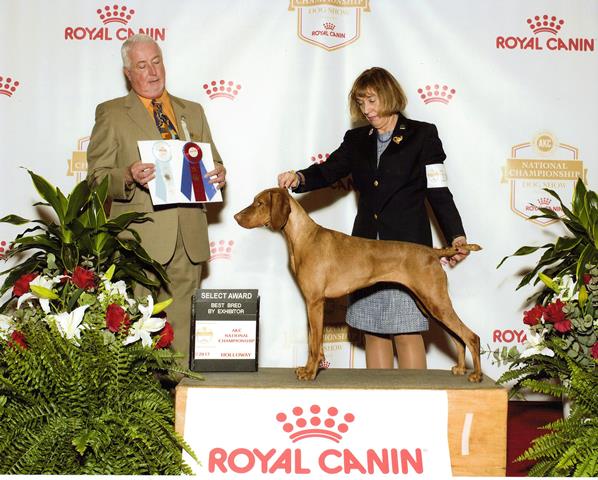 Born June 29, 2014
4 GIRLS & 3 BOYS
Puppies all placed in loving homes :
Lorac CMF Copper John - Copper
owner: Josh Brazelton
Lorac CMF Miss Augustine - Augie
owners: Susan & Paul Hall Jr.
Lorac's CMF Morning Glory
owners: Steven & Tammy Metzger
Lorac CMF Juno - Juno
Dr. Laurie McKenzie &Dean McKenzie
Debuted in Jan 2015 & all completed CH. in 2015
GCH Lorac's CM Reardon Steel - Hank
owners: Walter Lewis III, Walter & Carol Sommerfelt
completed Championship at 8 mo. of age
CH Lorac CMF Yippee Ki Yay Cayenne - Kia
owners: Kevin & Mary Beth Hartley
Best Puppy in Futurity of the Vizsla Club of America Specialty &
Completed Championship at 16 mo. of age
CH Lorac CMF Bend it Like Beckett, J.H. - Beckett
owners: Kathryn & Jonathan Brouse
JH title at 8 mo. of age, Best in Sweepstakes at VC of Atlanta Specialty,
Reserve Winner's Dog at Vizsla Club of America National Specialty a 9 mo. of age and completed championship at 11 mo. of age during VCC Specialty
weekend in Greenville, S.C.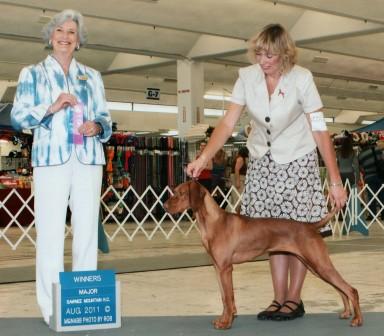 GCH, CH Lorac's Devilish Diva
"Ziva"
bred to: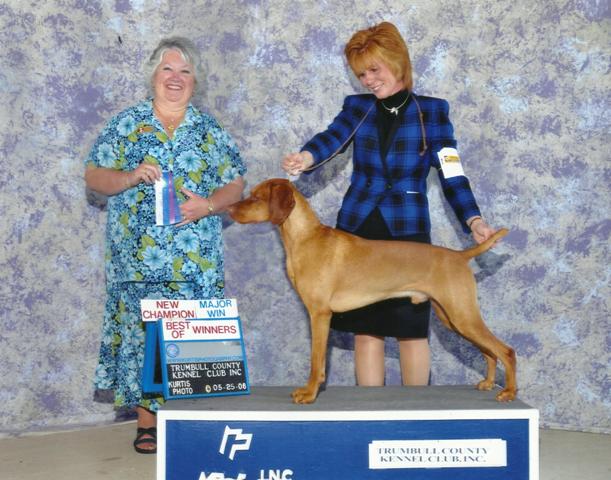 CH. Lorac CMF Hart's DeLeitz, RN
"Desi"

ZIVA X DESI PUPPIES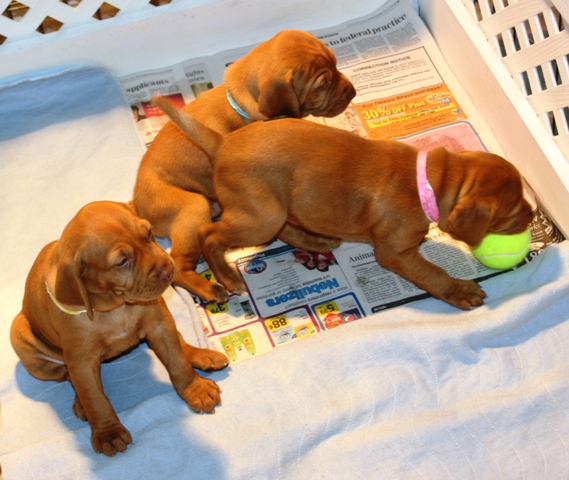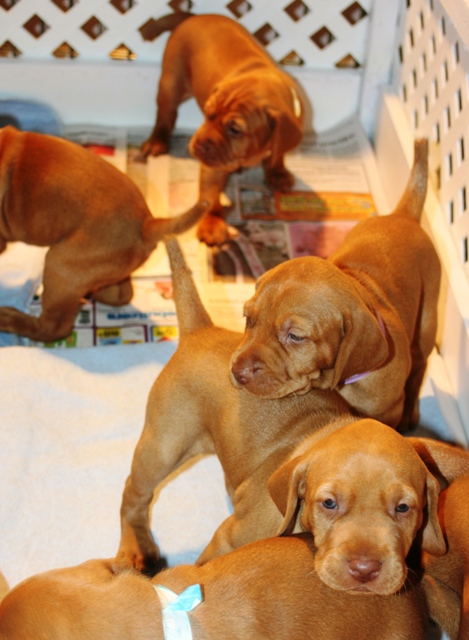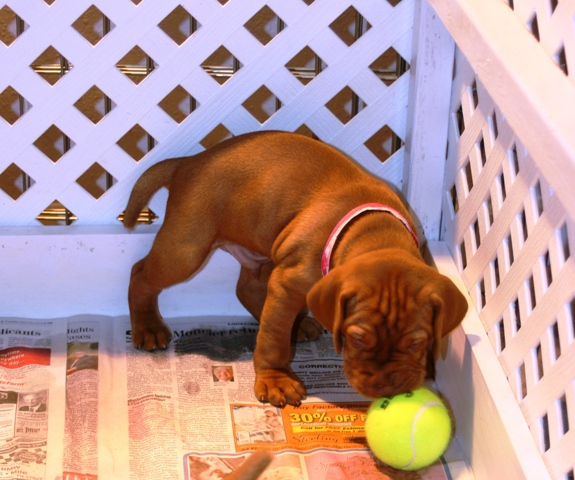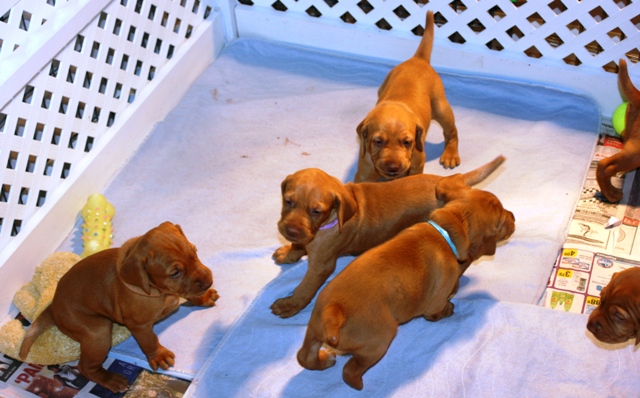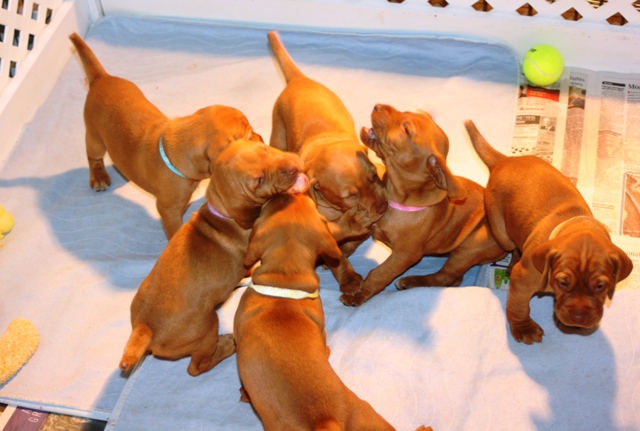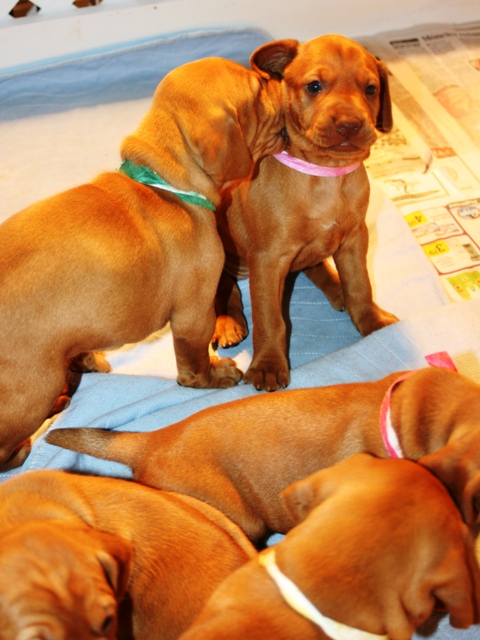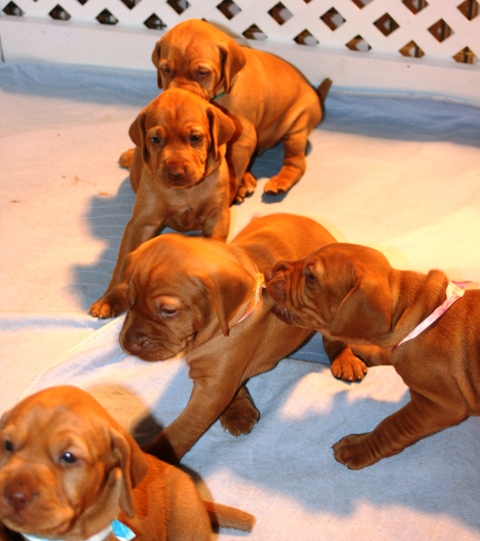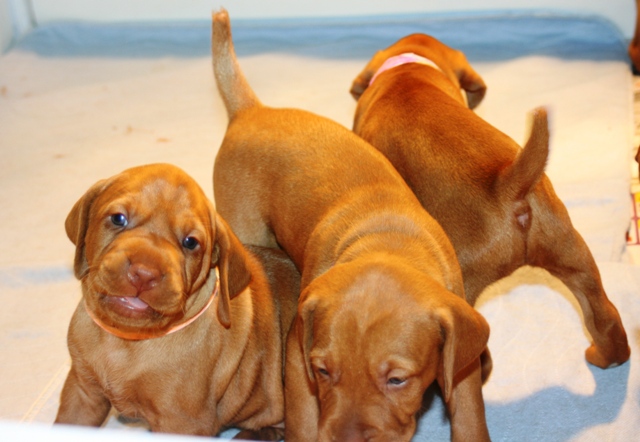 GCH, CH, Lorac's Smoky Mountain Reign "Reign"
(2 x BISS, GCH, DC, AFC, Snowridge Gunfire Flynn MH, AOM, CGC, ROM "Flynn" x CH Lorac's Southern Charm JH, RAE, CGC, TDI, OAP, NJP "Tara")
Bred to: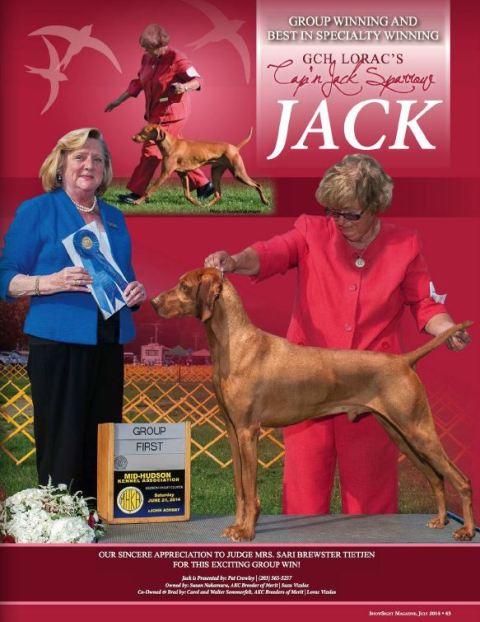 BISS, Gold GCH Lorac's Cap'N Jack Sparrow "Jack"